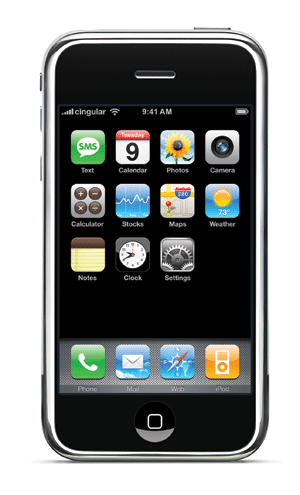 There are literally thousands of applications for the
Ipod
Touch and
Iphone
. Many of these applications can be used to simplify your life in general and allow you to get work done from just about anywhere that there's a
Wi
-
Fi
connection. Plus, many of these applications are free. I'm not gonna go over individual apps because there are just too many of them, but I will address general ideas that most of you can hopefully use to make being more productive a little easier.
Keeping your finances in order has never been easier than with these devices. A couple applications I like are
Kashbook
and
HomeBudget
Lite and both are free.
Kashbook
lets you keep track of your debits and credits and
HomeBudget
is really useful if you'd like to make and stick to a budget. Both are
pretty
straight forward to use too.
For a free dictionary and
thesaurus
try using an app called
WordWeb
. It comes in really handy sometimes at the most unexpected times. The great thing about this app is that you don't need a
Wi
-
Fi
connection like most of the other same apps.
The most popular social networks are always at your finger tips with
Twitterfon
,
Facebook
and
MySpace
Mobile. All three are free although there are some Twitter apps that cost some money and I've heard a lot of good things about but I still prefer free. That's just me.
You can also blog on the go with an app called
BlogWriter
Lite which has a paid version called just
BlogWriter
. If you're really serious about blogging get the paid version but for me the free version has been sufficient. If you're not within a
hot spot
you can even save your blog then upload it later as soon as you can connect to the
Internet
.
If you drive fast like me, there's a free app called
Trapster
that will show you speed traps and known cop hiding locations that you may want to avoid or at least slow down when passing by. This app is better on the
Iphone
because you need a constant
internet
connection to really make useful. It will give you live updates while you're driving as it keeps track of your location.
To watch your stocks, I love
Bloomberg
. It gives you news and charts and it's free. There's also a great currency converter app call simply enough "Currency". Also, you can get The Wall Street Journal(
WSJ
) for free for the latest headline and market news.
Music is kind of the whole point of the
Ipod
so you have to get Pandora. It's also free and it is one of the best apps by far for music. But this one needs
Wi
-
Fi
. Still, is worth it.
Here's a short list of other good apps:
1Password - keep all your

passwords

in one safe place. -Free

DomainScout

- domain name search tool. - Free
Movies - look up movie times and see what's playing along with the locations. - Free
I hope you enjoyed this article. I'm sure I left something out so please feel free to make some suggestions or comments.